Quantum Capital Fund (QCF) is a privately-owned Iowa Limited Liability Company that was formed in December 2017 to invest in the cryptocurrency market. QCF has actively invested in the cryptocurrency market for three years and has developed a quantitative model to capitalize on the volatility of the digital currency market to provide investors with returns significantly greater than those available in the traditional capital markets.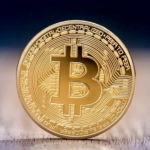 Quantum invests directly in mining through Liberty Coin Farms, an investor owned subsidiary of Vortex Blockchain Technologies.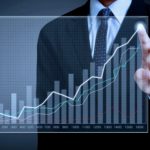 Quantum will invest in direct and instant trading of spot price variations following our 15/50/50 model, which ensures equitable distribution to both the investor and the company.
Quantum Invests on Behalf of All Our Businesses
Every company and every venture partner which has profits will organize an account with Quantum which will manage those assets in a private hedge fund in order rapidly and aggressively increase the value of those profits.
Notice: This website contains forward-looking statements about the Company, its business, its marketing and sales, and its projected results. There are numerous factors, which could cause actual results to differ materially from the anticipated results expressed, and such anticipated results are not warranties or guaranties that the Company will achieve such results. These forward-looking statements are based on judgments with respect to, among other things, future economic, competitive, and market conditions, and future business decisions, all of which are difficult or impossible to predict accurately and many of which are beyond the Company's control. Accordingly, although the Company believes that the assumptions underlying the forecasts are reasonable, any such assumption could prove to be inaccurate and therefore there can be no assurance that the results contemplated in the forecasts will be realized.